Historical events preceeding Bitcoin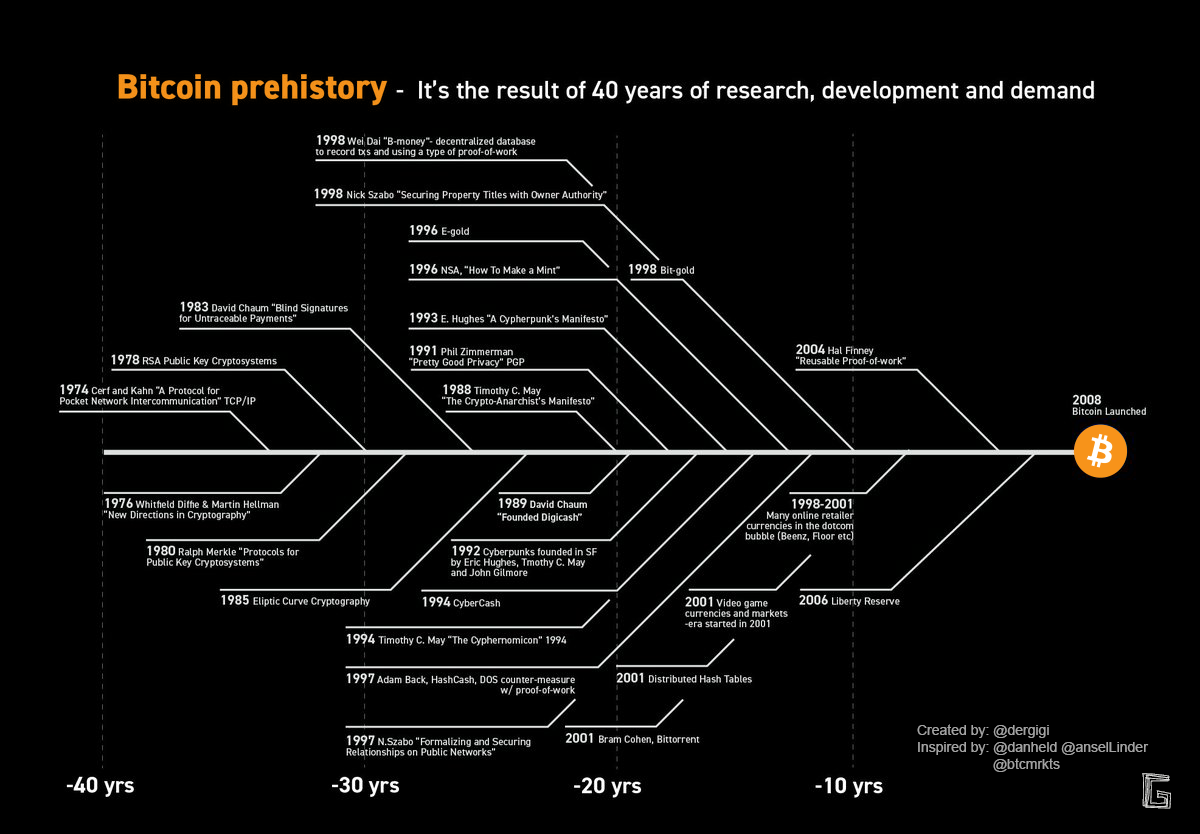 1913
December 23 – The Federal Reserve Act
1933
April 5 – Executive Order 6102, "Confiscation of gold", signed. Later, the United States went off the gold standard. Reversed in 1974.
1936
Feburary – Keynesian economic theory developed
1976
Diffie and Hellman discover asymmetric public key cryptography.
1983
David Chaum develops idea of e-cash.
1992
Cypherpunk movement and mailing list started.
1993
January 17 – Hal Finney predicts NFTs.
1995
David Chaum implements Digicash.
1996
June 18 – NSA publishes "Anonymous Electronic Cash".
1997
Tim May proposes crypto based on remailers[.
May – Adam Back proposes HashCash. implemented in 2001.
1998
May – Wei Dei starts b-money.
1999
Liberty dollar starts. Its office was raided in 2007 and shut down soon after.
Milton Friedman predicts e-currencies.
2000
May – Paypal as we know it today is founded.
2001
Pecunix, an Panamaian e-currency based on gold reserves, is created.
2002
John Nash publishes the paper "Ideal Money".
Feburary 10 – First mention of "The Digital Monetary Trust".
December 9 – "X" publishes on digital peer to peer currency in UK finance group.